About BINWILD - A Dependable Fort Wayne Pressure Washer & Trash Can Cleaner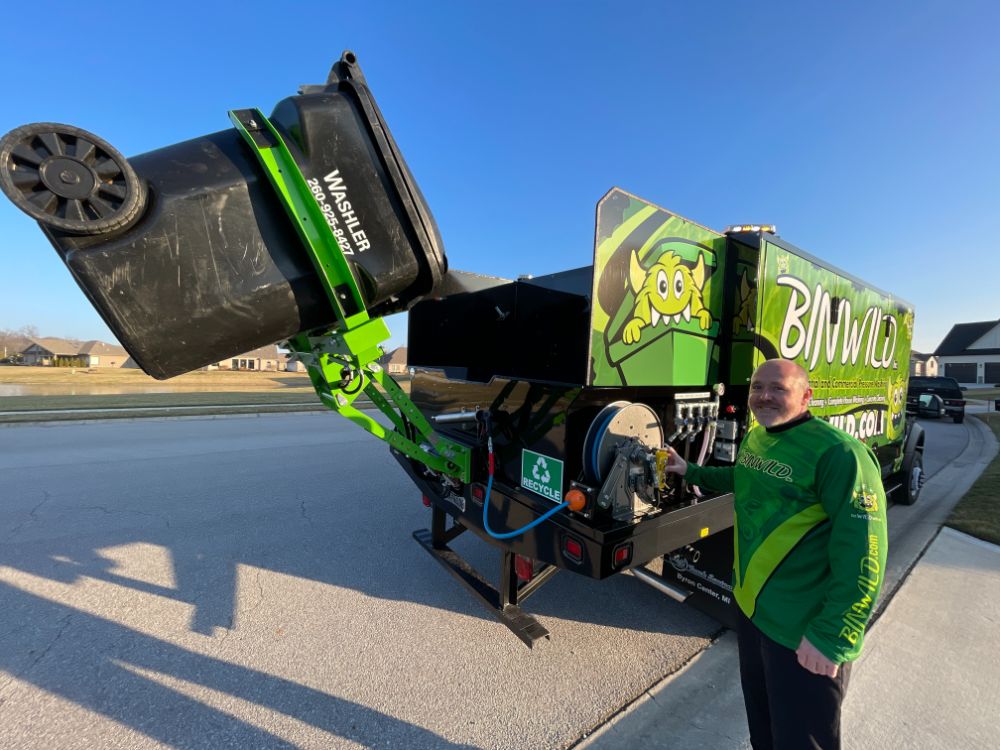 If you're a Fort Wayne resident looking for the best pressure washer in town, then you're in luck! The pros at BINWILD offer the best pressure washing in Fort Wayne, and no other pressure washer company even comes close to getting our amazing results. When we started our company, it was to provide locals with amazing pressure washing services for their residential and commercial properties. We're glad to stay true to that goal every time we perform a service.
At BINWILD, our job is to provide property owners with 100% complete satisfaction with every pressure washer service that we take on. We know that our expertise, commercial-grade tools, and dedication to customer care can get you the results you want every time. From the initial call to the final cleanup, you can rest assured that your exterior surfaces will be in the best of hands.
As a professional pressure washer, we strive to be reliable, honest, fair, affordable, and always on time. We understand that your home and commercial property are likely your biggest investments, and that's why we want to help you protect them. We promise to provide quality work and efficiency for all of your outdoor cleaning needs.
Whether you're looking for anything from commercial pressure washing to concrete cleaning to trash can cleaning, we can help. To ensure you get the best pressure washer options for your Fort Wayne properties, call the experts at BINWILD today!
FOR EXPERT FORT WAYNE PRESSURE WASHING & TRASH CAN CLEANING SERVICES CALL BINWILD NOW!