Trash Can Cleaning To Rid Your Fort Wayne Property Of Funky Smells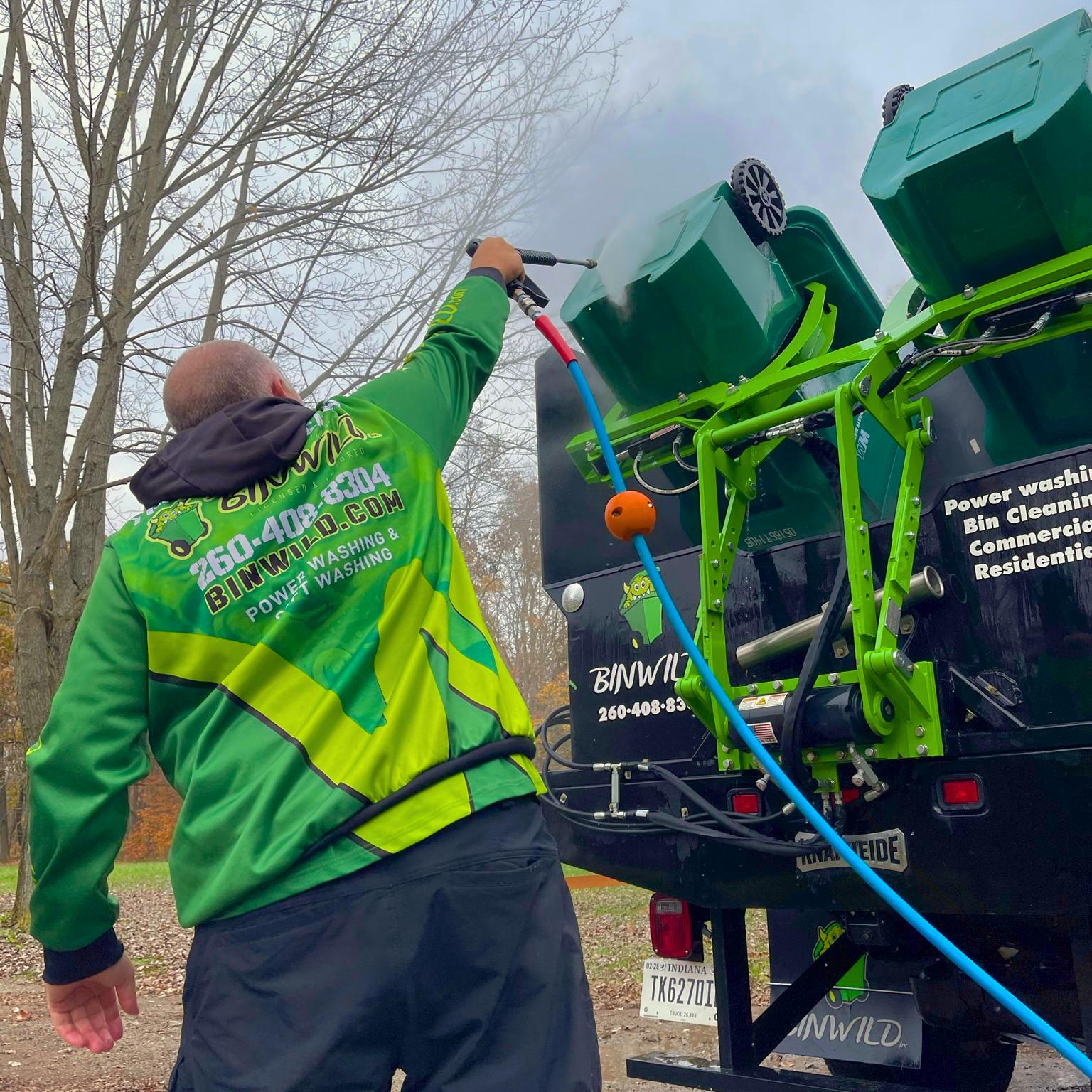 If a dirty trash can is stinking up your entire Fort Wayne property, then you might need to hire BINWILD for a trash can cleaning! As the #1 provider of pressure washing for Fort Wayne, we know a few things about exterior cleaning. We also know that no one wants to clean an outdoor trash can. After all, it seems a little counterproductive, right? It stays outside, and you're just going to put more trash in it. However, there are lots of reasons why a regular trash can cleaning service can be beneficial for you and your Fort Wayne property, and that's why we're here to answer any questions that you might have.
Garbage Bin Washing
All kinds of waste go into your trash can, from food to plastic to dirty diapers and more. All of this waste creates awful smells, making it hard to breathe in the air around your home. Even after the garbage truck has taken your trash away, the smells remain. Trash cans are also some of the most germ-infested surfaces around your home, and certain diseases like Salmonella and E-Coli could be present inside them.
When you trust a pressure washing professional with your trash bin cleaning, you can be confident that these smells, germs, and diseases will be thoroughly washed away. Our trash can cleaning pros remove the worst of the stink and the grime, leaving you with sanitized trash bins that won't embarrass you by the sight or the smell. Not only will you love the fresh and clean results, but we can also make sure your property is free and clear of dangerous disease-causing germs, which you'll certainly appreciate.
Boost Your Curb Appeal
Just because your trash cans hold trash, doesn't mean they have to be gross and grimy! Making sure your trash cans are clean and odor-free is a great way to improve your home's curb appeal. Put your trust in our trash bin cleaning pros, and we'll ensure that your garbage cans stay in tip-top shape and smell fresh so your visitors will want to experience your clean and comfortable dwellings again in the future.
Are you interested in more pressure washing services for your Fort Wayne home? We also offer concrete cleaning, house washing, and other services that will make your exteriors sparkle and shine. For more information about trash can cleaning in Fort Wayne, call on the pros at BINWILD today!
FOR EXPERT FORT WAYNE PRESSURE WASHING & TRASH CAN CLEANING SERVICES CALL BINWILD NOW!