Fort Wayne Commercial Pressure Washing For Businesses That Look Their Best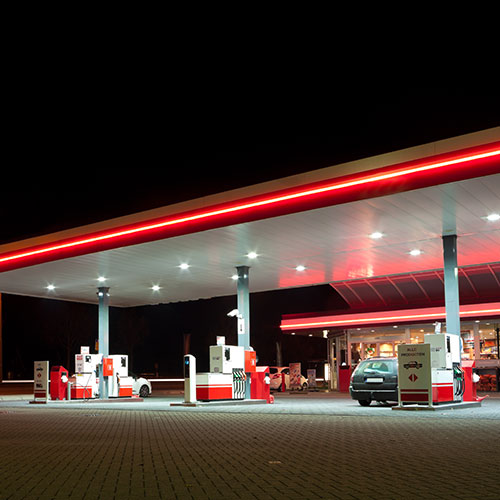 Fort Wayne business owners know that the team to trust with their commercial pressure washing services is Bin Wild Inc! When you need the best in pressure washing, soft washing, and other exterior cleaning services, we've got all that you need.
The pros at Bin Wild Inc know more than anything else just how important curb appeal is to your commercial property. It can be difficult to attract clients and customers to your Fort Wayne business if your business looks tired and dull. Fortunately, our commercial pressure washing company is here to show you what professional exterior cleaning results look like! At Bin Wild Inc, our goal is to provide Fort Wayne clients with top-tier commercial pressure washing services, no matter how big or small your property is, or whatever type of budget you're working with. For quotes and consultations to pressure wash your Fort Wayne commercial property, give us a call today!
Make Your Business Stand Out With Exterior Business Surface Cleaning
The exterior of your business says a lot to your customers about who you are. That might not seem fair, but it's a fact about running your business. Maybe you're a very organized business owner, but if your exteriors are covered in slime and grime, then customers will be turned away immediately.
On the other hand, a business exterior that looks clean and welcoming can come with a lot of benefits. Clean exteriors can restore confidence in your clients and customers, while also boosting your curb appeal. A commercial pressure washing service that is performed by a professional pressure washing company is an investment that pays off dividends for you, your property, and your customers in the long run. A clean commercial building almost always means happier customers who have faith in your business to deliver what they need. Happier customers always lead to an uptick of happiness in the business person and their staff.
Outsource Your Commercial Exterior Surface Cleaning With The Top Pros
At Bin Wild Inc, we offer commercial pressure washing services that are suited to fit the specific needs of our residential and commercial clients alike. For our commercial clients, we offer services such as dumpster pad cleaning and concrete cleaning to ensure that their exteriors are perfectly clean and welcoming for new and returning customers.
If you'd like to learn more about the commercial pressure washing services that we deliver for Fort Wayne business owners, give us a call today!
FOR EXPERT FORT WAYNE PRESSURE WASHING & TRASH CAN CLEANING SERVICES CALL Bin Wild Inc NOW!