Protect Your Home With Professional Roof Cleaning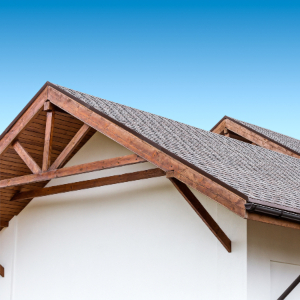 A lot of homeowners think of pressure washing as spraying off their siding, and that's okay! However, the truth is that there's so much more to cleaning your home's exterior... it's not just siding, after all. Your home's most important feature is arguably the roof, and that's why it deserves a thorough cleaning every once in a while.
Roof cleaning is an essential part of regular home maintenance and a task that you should schedule regularly if you want your roof to look good and function properly all year long. Keep reading for more information on roof cleaning and its many amazing benefits!
Think Safe, Efficient & Effective
Would you trust a company that used the same pressure washing techniques on your roof that they used on your driveway? Hopefully not! Your roofing system is designed to handle extreme conditions, but when it comes to cleaning, intense water spray can be very harmful to your roofing materials.
When carried out by a certified professional roof cleaning is performed by using soft washing methods. The benefits of soft washing include:
Solution-based, eco-friendly cleaners
Prevent leaks and water intrusion
Eradicates algae, fungus, and bacteria, and prevents regrowth
Traditional pressure washing is great, but only for the right job. If you don't want to cause damage to your roofing or compromise its structural integrity, you should use a gentler cleaning method. Soft washing is gentle while also still maintaining its effectiveness. Solution-based roof cleaning is exactly what it sounds like, paired with water only for rinsing.
The water PSI used for rinsing is similar to that of a garden hose and more appropriate for your roofing material. A clean but damaged roof is pointless, so choose a company that offers soft washing!
Hiring The Right Roof Cleaning Team
At Bin Wild Inc, we take great pride in what we do, and that includes implementing safe cleaning methods. We've built a flawless reputation for our high-quality work and dedication to customer service. We want to provide you with amazing service so that you keep coming back to us for your pressure washing needs.
Your roof has the most critical job to do, and cleaning it is a required part of the maintenance routine. However, be sure that cleaning is catered to the specifications of the surface being cleaned, right down to the type of roofing material that you have.
Call us today for the best roof cleaning service from a Fort Wayne pressure washing company!
FOR EXPERT FORT WAYNE PRESSURE WASHING & TRASH CAN CLEANING SERVICES CALL Bin Wild Inc NOW!