Why Low-Pressure Cleaning Is Best For Your Fort Wayne Home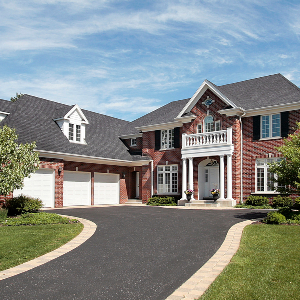 When you're researching exterior cleaning services, you might get overwhelmed by terms such as pressure washing, power washing, soft washing, and maybe even house washing. If so, we're here to let you know that you're in good hands. These terms can seem overwhelming, but the pros at Bin Wild Inc are here to fill you in on what these terms mean, how they're different, and which method is best for your Fort Wayne home.
Out of all the services that we offer here at Bin Wild Inc, house washing is the most comprehensive. If you're looking for specialized services, like trash can cleaning or window cleaning, we offer those too! But house washing is great for giving your home an overall clean.
For more information on house washing and which exterior cleaning method is best for your exteriors, keep reading!
Pressure Washing Vs. Soft Washing
It's important to keep in mind that there are many different styles of exterior cleaning. Pressure washing and power washing are terms that are used interchangeably, so if you see them offered by pressure washing companies, they're often the same type of method.
Soft washing, on the other hand, is very different from traditional pressure washing. It's a non-damaging treatment that's great for siding and painted surfaces. Pros will turn down the water intensity to low and utilize a gentle eco-friendly cleaner that is safe for your home's materials and surrounding landscape.
Another thing to keep in mind is that the pressure washing machines available to homeowners differ significantly from the ones that professionals use. When you compare the two, we can easily remove the paint from metal and even cut through it with the correct machine.
With rental pressure washing equipment, you might damage your asphalt shingles, decking, roofing material, or vinyl siding. Hiring an expert who knows what setting to use is a better option! Make sure they use the same soft washing strategy on your roof to prevent damage to your roof shingles and other roofing materials.
How Low-Pressure Washing Works
Depending on your home's surfaces, normal pressure washing utilizes a PSI somewhere between 60 and 300. For reference, the PSI of your garden hose is somewhere between 40 and 80.
Pressure washing specialists use eco-friendly cleaning solutions that kill harmful growths such as algae, mold, mildew, moss, and lichen. These types of treatments can also prevent growths from returning, leaving your surfaces algae-free for months and months.
If you're ready to get started on a house washing treatment for your Fort Wayne home, call on the pros at Bin Wild Inc today!
FOR EXPERT FORT WAYNE PRESSURE WASHING & TRASH CAN CLEANING SERVICES CALL Bin Wild Inc NOW!